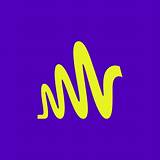 I have to give a little shout out to Anchor.fm Anchor is where I recording my podcasts. I really never thought I'd do a podcast because it always seemed difficult and it really didn't interest me. However, my friends and business associates kept saying I should try it to help entrepreneurs. And I kind of feel like helping out other entrepreneurs is my calling.
So I researched how to make podcasts and found Anchor.
If you haven't heard about Anchor by Spotify, it's the easiest way to make a podcast – with everything you need all in one place. Let me explain:
• Anchor has tools that allow you to record and edit your podcast right from your phone or computer. I decided to record from my computer so researched the best microphone and decided to purchase a PodMic by Rode (it came with headphones and a cable and broadcast arm for $129.95), and with the microphone you also need an audio interface to plug the microphone in so it will work with your computer so I bought the rode AI-1 audio interface for $129. So if you like the way this sounds and you're interested in purchasing the mic and the audio interface, I'll provide a link on this podcast page at BusinessFashionTips.com for the items you need. But that was it, that's all I needed was the mic, the audio interface and Anchor. And Anchor made this so easy!
• When hosting on Anchor you can distribute your podcast on listening platforms like Spotify, Apple Podcast, and more and they make it super simple.
• It's everything you need to make a podcast, in one place
• And best of all, Anchor is totally free!
So, If you want to make a podcast and you have knowledge to share and maybe you think it's your calling as well,
Download the Anchor app or go to www.Anchor.fm to get started.